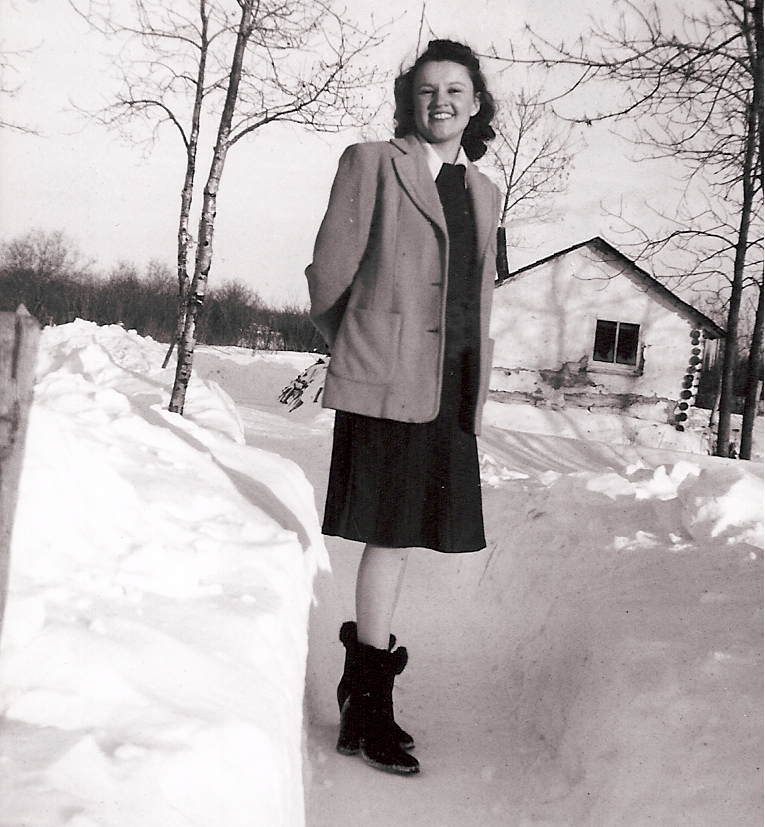 Who is Rosalia Petrone?
It is a unique coincidence and a source of pride for ROSALIE PETRONE* that she shares her 14 December birthdate with her only daughter, Angela Stratiy. Mother and daughter were born twenty-eight years apart Rosalie in 1919 and Angela in 1947. Both were born in Manitoba.
It is not known exactly when Rosalie became Deaf but it was likely at a very early age because she seems to have spent her entire life within the Deaf community and Culture. She and her Deaf sister Dora were raised in the farming community of Dallas, Manitoba, where their parents settled as immigrants from the Ukraine. Dora came to Canada with her parents while Rosalie was born in Dallas.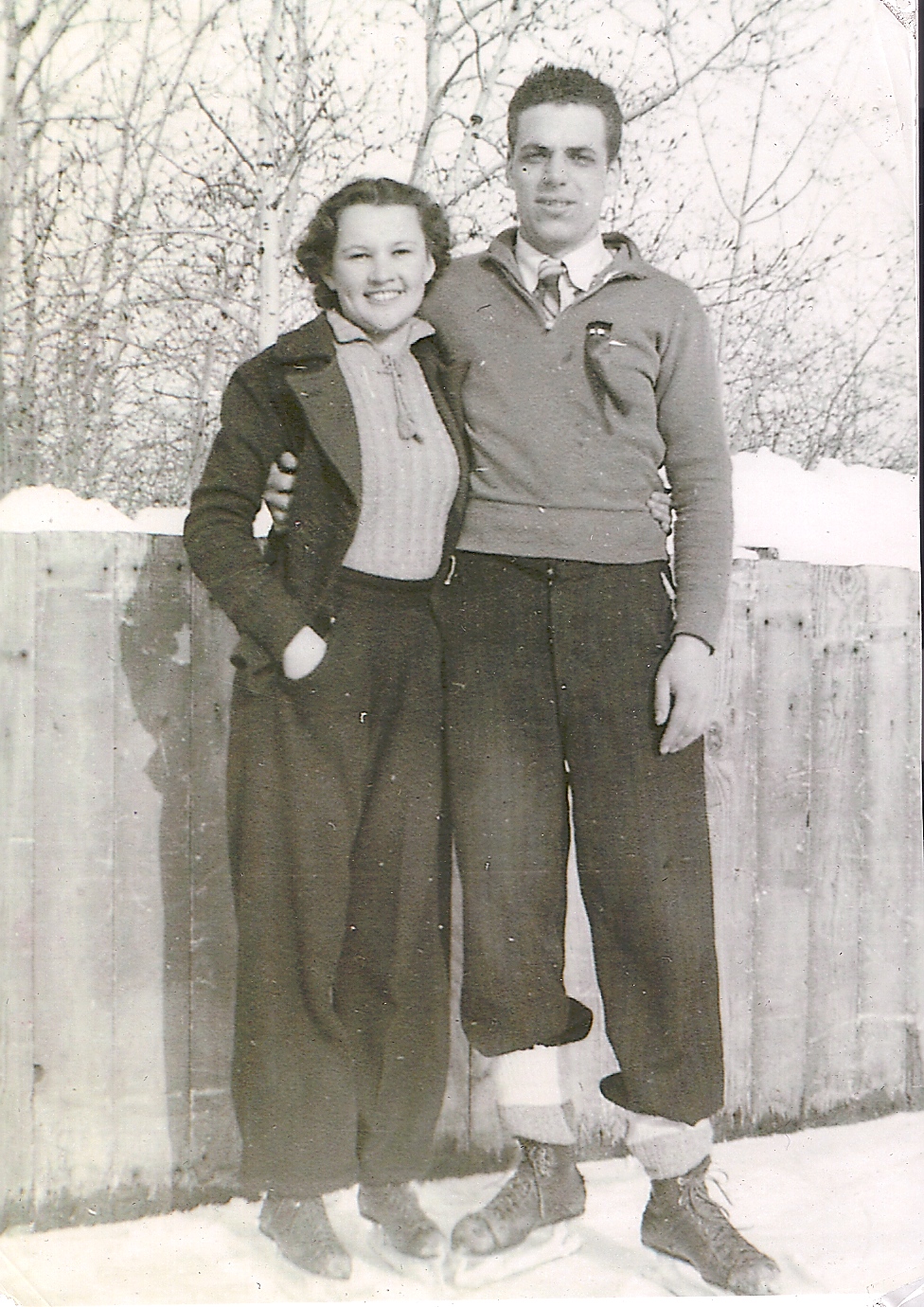 She attended the Manitoba School for the Deaf in Winnipeg from 1931 to 1940 and then the Saskatchewan School for the Deaf in Saskatoon for an additional year. She then worked as a housekeeper for a family in a private Winnipeg home for one year before taking a job as a seamstress at the Northern Shirt Factory.
In 1943 she married Edward Petrone, who was also Deaf. Together they raised two fine Deaf children Angela and her younger brother Robert, who was born in 1955. Edward and Rosalie enjoyed forty-eight years of married happiness.
- DEAF WOMEN OF CANADA
*She used the name Rosalie for many years until we found her birth certificate. We were surprised that her real name is Rosalia.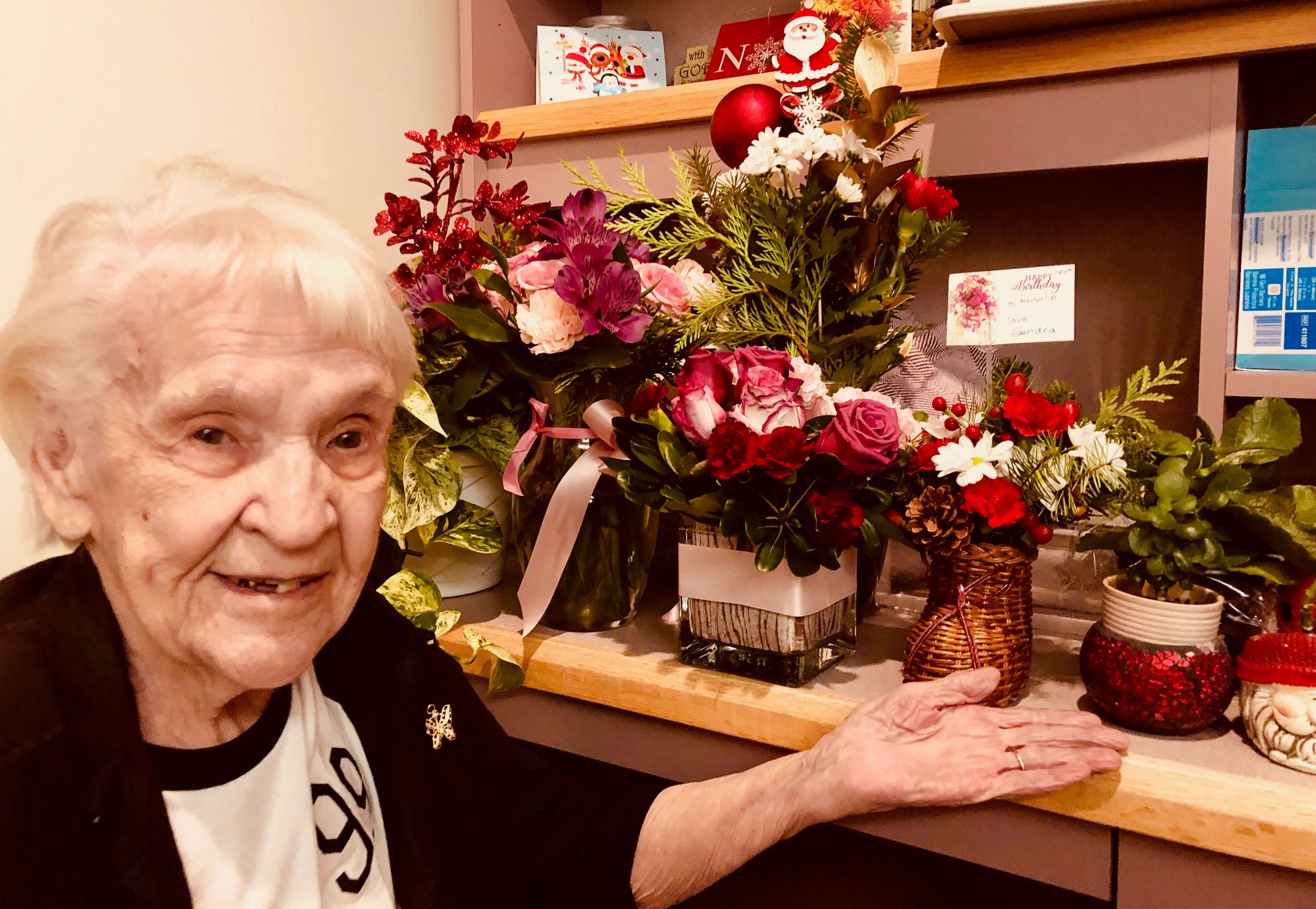 A fond memory
"I wanted my parents to come to Gallaudet University in Washington DC for my performance 'The Crucible' in the year of 1969 but father had to work. So mother flew in and spent one week with me. She stayed in the guest room in the girls' dormitory. She came to watch rehearsals and the performance. She had no idea of what a university campus looked like. She thought it was only a few buildings. Gallaudet really blew her away as she did not realize that I had so many friends. She also learned that there were Deaf actors and we had performances on the stage."
- ANGELA STRATIY
December 14th we will be holding a party in her honour by invitation only.
Birthday cards can be sent directly to Rosalia's address below.
Rosalia Petrone
St. Joseph's Auxiliary Hospital
Room 803-A
10707 29 Avenue NW
Edmonton, Alberta
T6J 6W1
Canada
We love you Rosalia
Happy 100th birthday!